As noted in the introduction to this series, I will be trying to follow the guidelines laid out by 37signals, in their fine book, Getting Real. Recently, I've begun to take notes in my Moleskine, on some of their essays, and will share them in these articles. These notes just scratch the surface, so I highly encourage you to read the book, that you may learn as much from them as possible.
The first guideline I will address is "What's the Big Idea?", where we push away all of the details until later and get to the heart of the matter. What is the purpose of this app?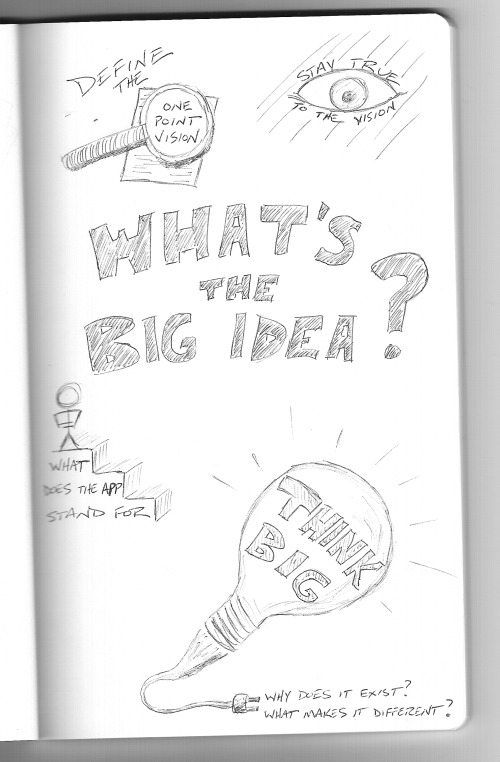 Define the one point vision
Manage a charity tree program with ease.
Why does it exist?
Software that handles programs specifically of this type have not been found. Charity tree programs generate a lot of data which is typically tracked with paper and pencil or unorganized documents and spreadsheets.
What does this app stand for?
This app will give charity workers, typically volunteers, the tools necessary to easily manage their charity tree programs.
What makes it different?
Typical, boring, spreadsheet-like tools will not be present in this app. Users will be able to quickly view and manipulate the data that is important to them.
Stay true to the vision
During this project, any feature being considered will have to hold up to the answers given above.
Articles in this series: