I've just added my second game, Railroad Dispatcher, to Indie DB. This is an enjoyably-paced, web-based game based on real-life dispatchers working Centralized Traffic Control (CTC) panels for their railroad.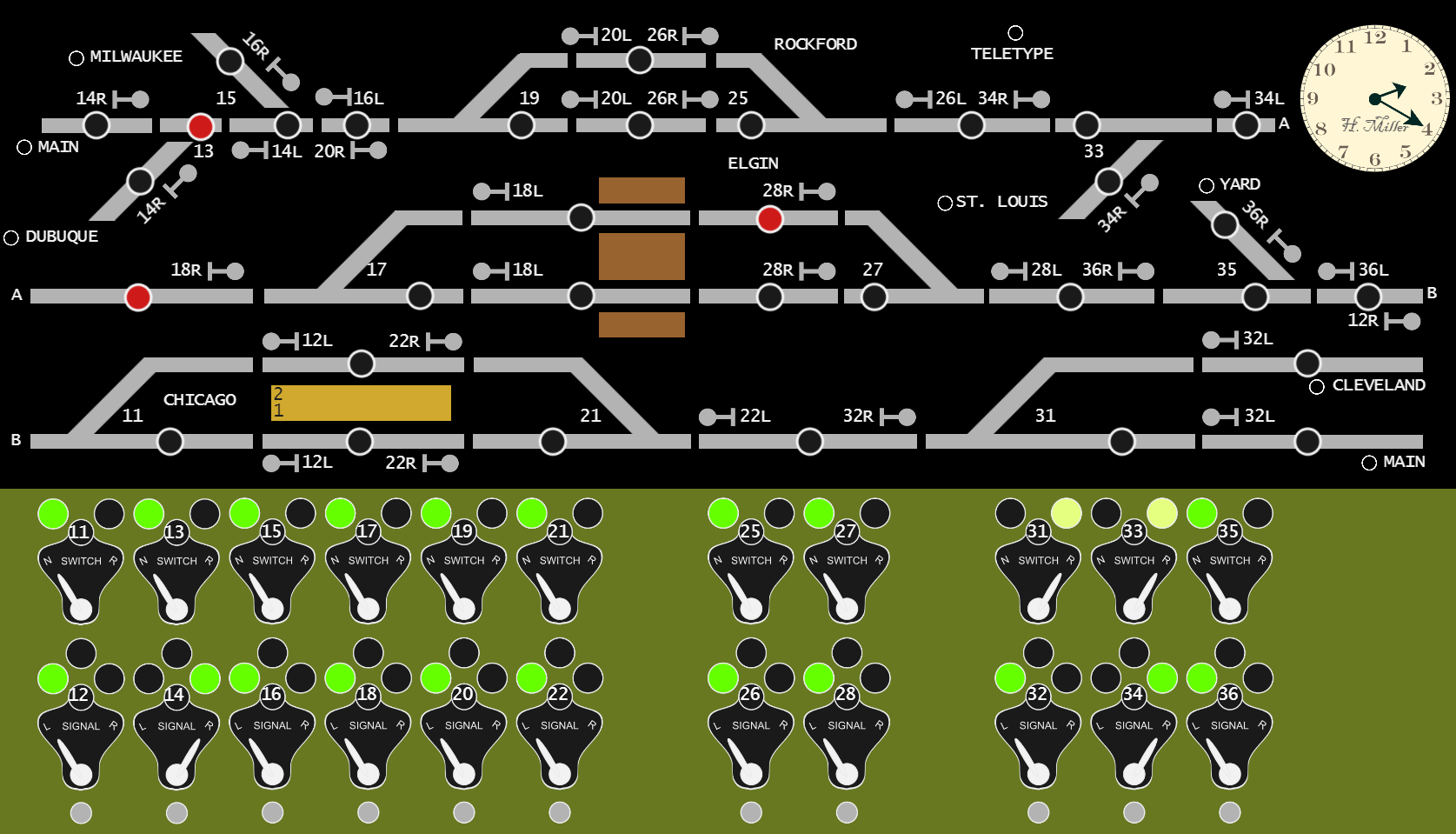 For those of you unfamiliar with CTC, here is an image of the real thing:
I've played around with this idea for about a year now and finally put some serious work into it the last few weeks. Although based on real life, I've been throwing my own flavor into it, based on both American and British railroads, just to get the game to a certain "feel" I'm driving toward.
So if you are interested, check it out at Indie DB. I'd appreciate any feedback you have. I'll be chronicling the development over there and am aiming to release the first demo there shortly.